New Beginning Ranch

New Beginning Ranch in Corvallis, Montana is for men - just like myself; continuing their journey of sexual addiction recovery. Having undergone my own battle with sex addiction over many years and a very serious bout with stage 4 throat cancer in 2009, I have learned how to thrive and overcome the challenges standing between myself and my physical, emotional, and spiritual health. I want you to experience the same hope, healing, and transformation which has allowed me to thrive and become a better man.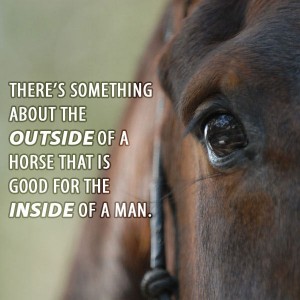 Sexual addiction is an intimacy disorder. A deep struggle to form healthy connections is a profound disability as men leave treatment and try to re-establish lives in family, work, and 12 step groups… all involving connection. I am convinced that building and maintaining connection is critical to recovery, and my staff and I are here to help you learn the relational skills you'll need to make connections and stay sober.
As owner of New Beginning Ranch, my most important priority is to get to know each man personally. From the day you call to inquire about admission through your departure and even beyond, I will be here for you. This is the great honor and duty of my work, to be alongside some of the most brave and daring men of our day, men who take action to combat their sexually compulsive behaviors and live a more meaningful, richer, fuller life in sobriety.
The Program Offerings at New Beginning Ranch are intentionally curated to meet the emotional, social, and spiritual needs of our clients during their stay.
---
Program elements include:

We understand the difficulties this journey of sexual sobriety entails…facing and surrendering to the reality of this addiction, the significant consequences, looking and searching within ourselves for our core issues, unmasking and sharing our secrets, processing the profound shame, doing a full disclosure if appropriate. These are difficult, courageous efforts that leave many men feeling overwhelmed leaving treatment.
These men will benefit from New Beginning Ranch where they can process and integrate their new found information and insight to make a better transition back to their home lives. It takes time to integrate this new information to insure a more stable and successful change transition. 
We also believe strongly in the healing power of engaging nature as part of the recovery process.
The Rocky Mountain surroundings provide an outstanding environment to experience nature in walks, hikes, fly fishing, hunting, equine work, horsemanship, skiing and golf. We believe nature is critical to sex addict men; getting them outside to experience a sense of awe, grounding and communion with their Higher Power.
Nature provides the grandiose, immature aspects of the sex addict a pathway through fear to courage and grandiosity to humility in the presence of her power.
---
We'd like to stay in touch.
Subscribe to our email list and we'll keep you up to date with resources, new program offerings, and events happening at New Beginning Ranch!